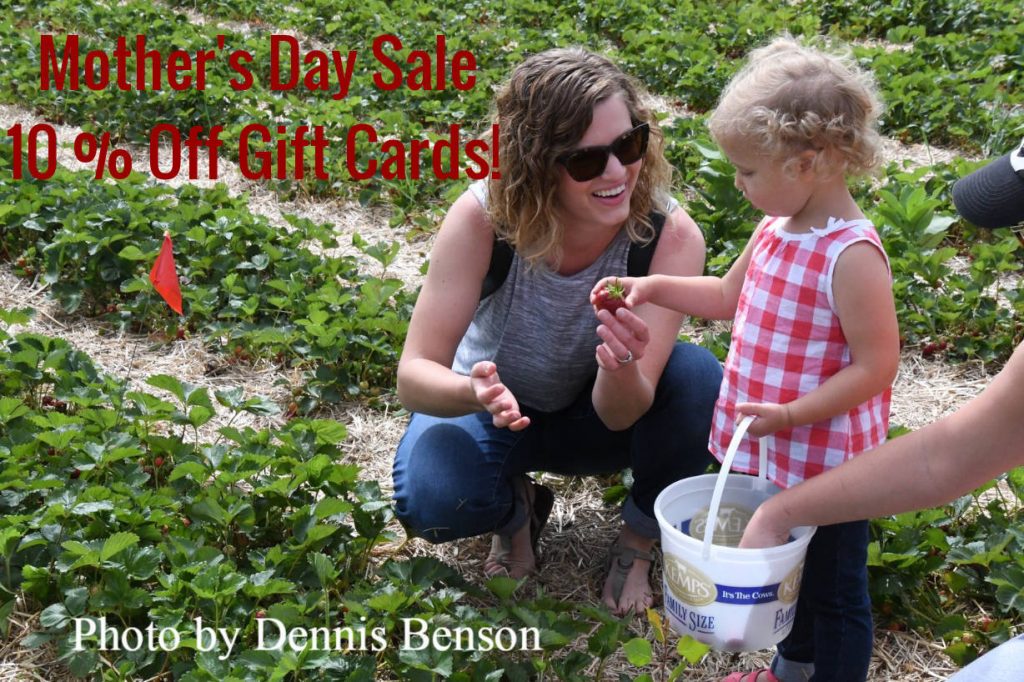 Dear Strawberry Friends, 
As you thrill to the budding of the trees, and the greening of the grass, are you thinking ahead to summer, and ways you can use the time to strengthen your family bonds?  
One of the best ways to build family bonds is to have shared experiences and traditions.  Many of you have told me stories of coming to our farm each June with your children and your mom. It's become a tradition, for the women in your life to experience the sweetness and pleasure of a family strawberry farm together. 
In honor of all the moms who have made Brouwer Berries part of their family's summer tradition, we are having a 10% off Gift Card Sale, today through May 12!   Click a button below to order either a physical gift card, to be mailed to the address of your choice, or an eGift card to be instantly emailed.  Enter the promo code: MOTHERSDAY
Please share this post with your friends and family who might be looking for fun ways to strengthen their ties to faith, farm and family.  
With deep appreciation,
Sarah Brouwer and family
P.S. Don't miss this chance for 10% off a farm adventure! Use the promo code MOTHERSDAY for eGift cards or a gift card in the mail to Brouwer Berries for the ladies in your life before May 12!