Facebook post June 11, 2021: Dear strawberry friends, I've been trying to gather my courage to post to you… We have been experiencing catastrophic crop loss. …. We appreciate your graciousness and kindness as together we bring in the remainder of the harvest. Sarah Brouwer
 After that heart-breaking post, I sat and watched the Facebook count grow.  People seemed more apt to share this sad post in a way they haven't shared my happy posts of past years.  Shaking with sobs, I watched as comments came in.  Most were kind, some asked about insurance coverage, some asked me for advice on growing strawberries, a few were incredibly stupid, telling me how much I'd disappointed them.
This causes me to wonder how stupid I've been in other situations.  Did I respond appropriately when I heard about the farmer down the road who had to euthanize his entire barn of pigs?  I might have had a moment's pang in my heart for him, before I started to wonder how that would affect the price of bacon, or to consider his insurance payout.  How could I be so selfish to care about the price of bacon, when this man was reeling with grief at killing animals that he had nurtured?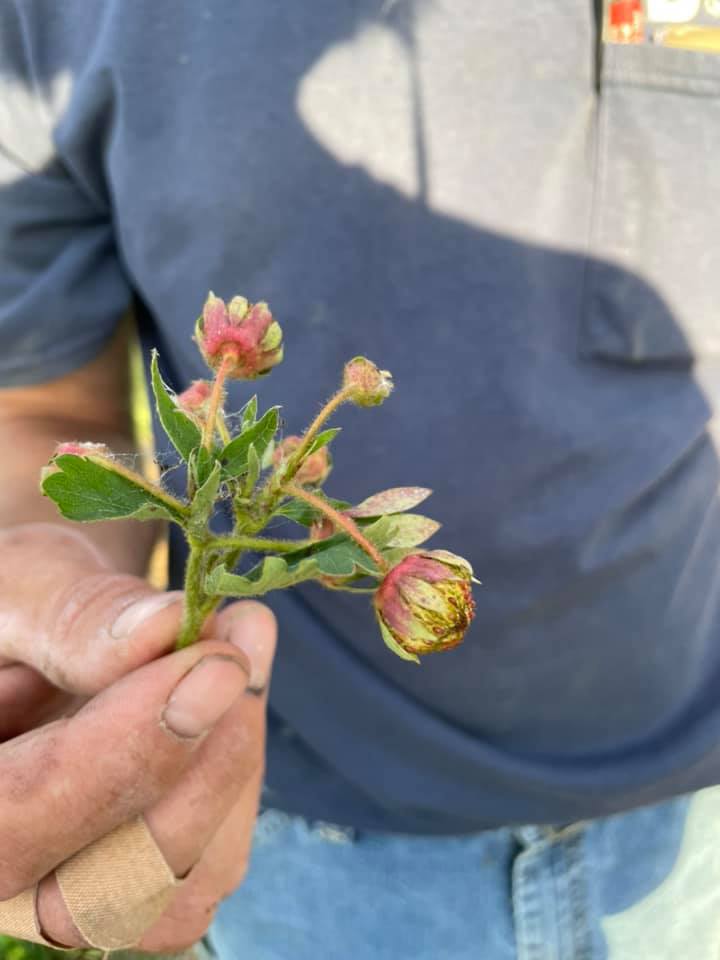 An acquaintance of mine was diagnosed with cancer shortly after we lost our crop, and she posted, "When you see me, hugs are welcome, pity is not."  That's what we needed, hugs from our community, and they came in various forms.  One of my favorites was a card that arrived almost immediately in the mail.  The card was a photo of our strawberries, held in the hands of a little girl, with a note of sadness and support, and a check for $100.  Many customers were wonderful, giving us kind comments about how sad they were on our behalf, and that they hoped we'd have a great crop next year.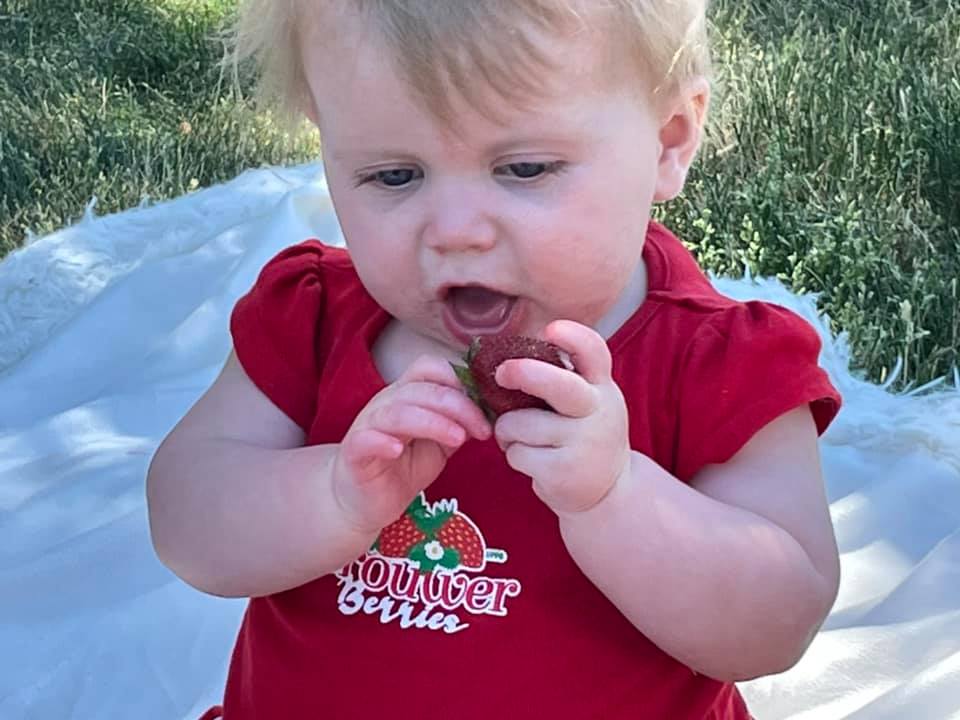 Often in the past, when I've given farm tours, memories are triggered in my guests. They have told me about their sheep, their pets, their experiences in farm labor, usually with a smile on their faces. This year was different. We triggered their stories of farm disasters. One grandmother brought a little boy to our barn, and while he fed the sheep, she told me about a fire in her barn when she was in 6th grade. Her pet sheep, the farrowing pigs, and 200 chickens were completely burned. When asked if her dad rebuilt and bought new animals, she looked surprised and replied, "Yes of course, he was a farmer!"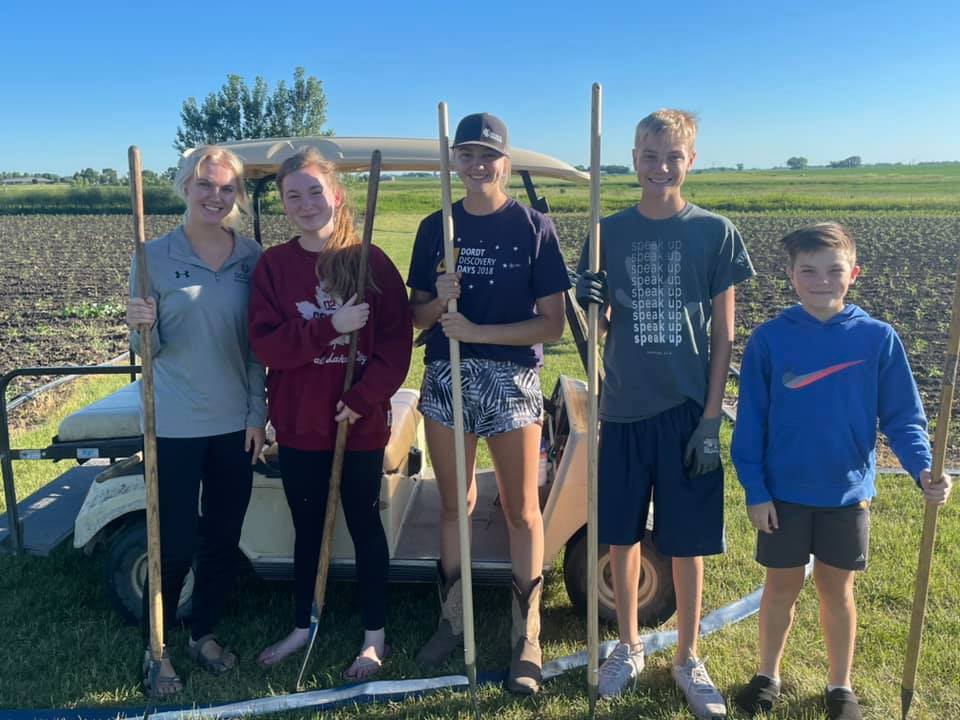 We are farmers.  Despite catastrophic crop loss, and a drought that threatens to destroy next year's crop as well, we will persevere, with the care and support of our communities; weeding, watering, and caring for the plants, because that is what farmer's do! 
To see the next post in this farmer series, click here!